Welcome to d3VIEW Documentation!¶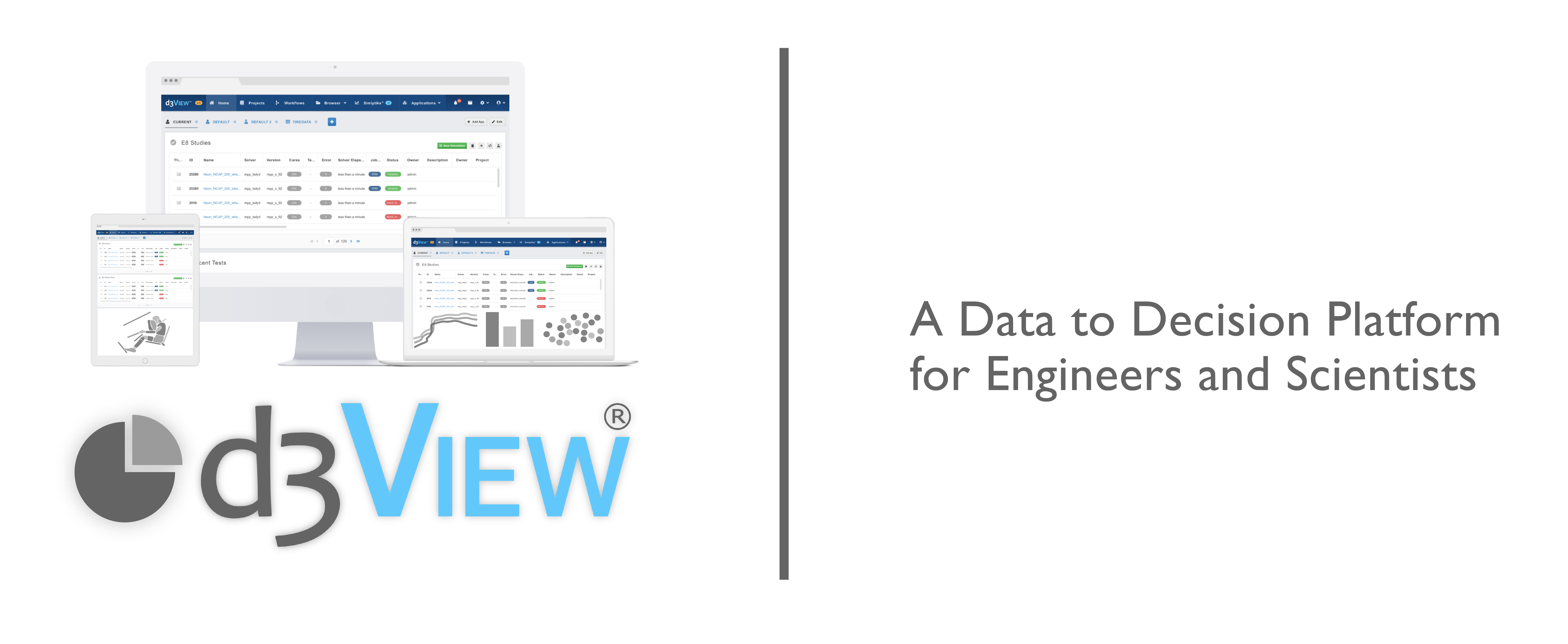 d3VIEW documentation aims to help you navigate though our d3VIEW software. This document explains the functionality and application of each of the d3VIEW products: Workflows, Database or High Performance Computing and Simlytiks Data Visualizer. Hope you find it useful!
Click here to watch a short video overview about d3VIEW.
To review a list of new features, enhancements and bug fixes, check out d3VIEW's Release Notes at this link.